DJI Mini launch 3- will it replace the Mini 2?
2022-12-09
DJI Mini 3 is probably the last launch of the year from DJI. Six months ago, the largest drone manufacturer unveiled the DJI Mini 3 Pro, the first drone in the Mini 3 series. We wrote about its release here. Now the term Pro has been removed, so it's easy to guess that the new drone will be trimmed of some features, and therefore... cheaper. Find out what the price is on launch day and what has changed.
Can Mini 3 still fly without training?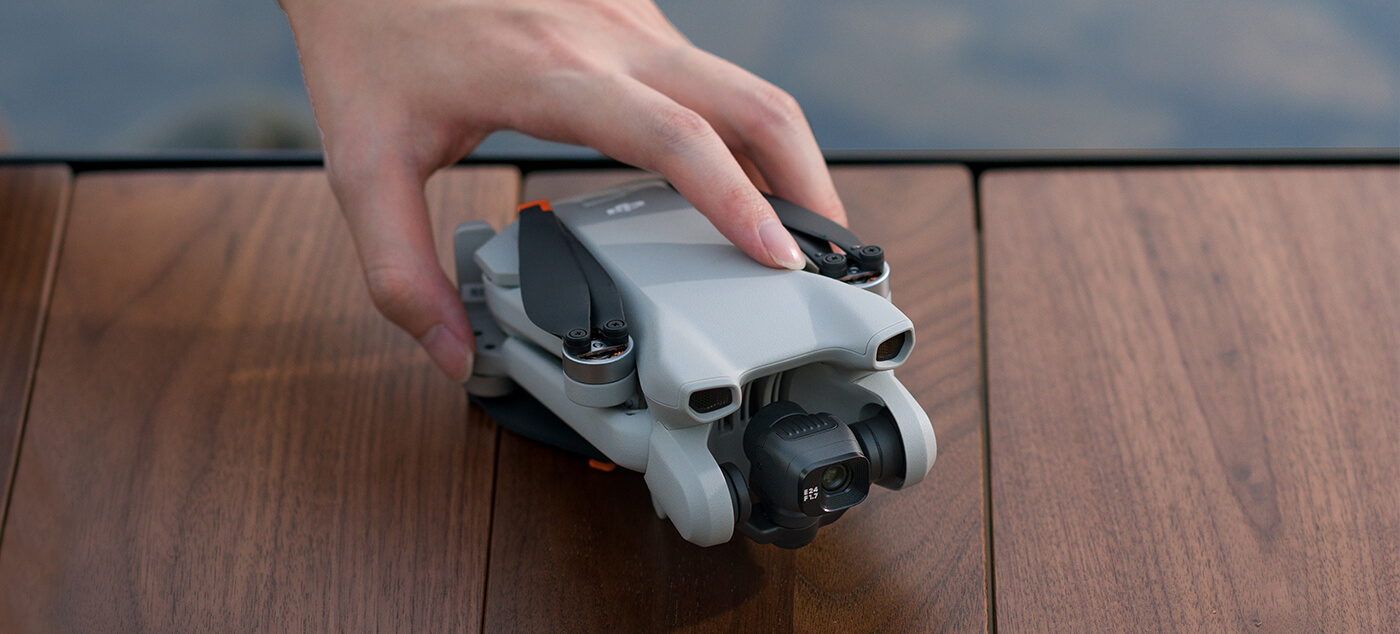 As with all DJI drones in the series Mini, the manufacturer has kept the drone's weight low to 249 grams. So in order to fly this model, you only need to register as a drone operator for free. No additional training is needed, which is, of course, great news. The size of the drone also remained the same and at first glance the Mini and Mini Pro drones look the same.
Changes introduced in DJI Mini 3 model
DJI Mini 3 offers plenty of smart features that make it ideal for beginners. Gone is one term pro, so what exactly has changed? All modifications are explained below.
Range of the DJI Mini 3 drone
DJI has been equipping drones for years with its independently patented Ocusync transmission system, which is responsible for the range power and quality of video transmission. The higher the version, the better the performance, and accordingly the Pro model uses version 3.0 of this chip. The new Mini 3 uses Ocusync 2.0, and thus the range is 2 km shorter - up to 6 km. The preview quality can be seen in minimally lower HD (720p), where the predecessor is Full HD (1080p).


Camera in DJI Mini 3 vs DJI Mini 3 Pro
What, distinguish the DJI Mini 3 drones is first of all a 4-axis gimbal, which allows vertical video recording. The matrix remained the same, but the number of effective pixels was reduced from 48 MP to 12 MP. This means that the drone will perform just as well in difficult lighting conditions, but the resolution of the photo will be lower.
We will still get video recordings in great 4K quality, meanwhile, at a maximum of 30 fps, with the Pro version at 60 fps. This parameter is not so important, however, because the vast majority of drone footage is created in 30 frames.
Clear aerial footage without editing

Here one of the changes, from which it is particularly evident that the Mini 3 is made more for hobbyists than professionals. Most people record in a normal color profile, which doesn't need to be edited to render standard colors, and in the DJI Mini 3 Pro, that's the one mode that is. In the Pro version, we have an additional d-cinemalike, which renders a wider range of tones and looks gray when recorded, but allows you to extract and bring out the colors with video editing software.
Obstacle detection sensors from below

For some, obstacle detection sensors and object tracking are a must-have, while for others they are not. The DJI Mini 3 Pro had both of these functions, and in the Mini 3 the manufacturer retained only the bottom sensors, which are used for safe landing and autonomous RTH (return to home). On the other hand, the removal of these items has improved another extremely important parameter.
Change for the better

Lowering some parameters has influenced the new drone to fly longer. More than its predecessor exactly 4 minutes, or a total of all 38 minutes - long for drones. As you can see, although the Mini 3 is less Pro than its predecessor, with this aspect it will find many supporters.
Will DJI Mini 3 make Mini 2 out of production?
Summing up these changes, it can be said that the new DJI drone, is a combination of the bestselling Mini 2 and Mini 3 Pro models. We received information that the new Mini 3 is to replace the Mini 2, so we can expect the second version of the drone to disappear from the market in a while. For this reason, we provide a comparison of the 3 models together:
Drone

DJI Mini 2

DJI Mini 3

DJI Mini 3 Pro

Weight

Under 249 g

Under 249 g

Under 249 g

Max. flight time

31 minutes

38 minutes

34 minutes

Camera

1/2.3" 12 MP

1/1.3" 12 MP

1/1.3" 48 MP

Camera

4K/30 fps

4K/30 fps

4K/60 fps

Gimbal

3-axis

4-axis

4-axis

Intelligent recording modes

QuickShotz

Panorama

QuickShotz

Panorama

QuickShotz

Panorama

Timelapse

MasterShotz

FocusTrack

Range

DJI O2 - up to 6 km

720p preview

DJI O2 - up to 6 km

720p preview

DJI O3 - up to 8 km

1080p preview

Obstacle detection sensors

Lower

Lower

Front, bottom and rear

Compatible DJI RC

Not

Yes

Yes

Price for Fly More Combo with DJI RC-N1

pLN 3,099

pLN 3,899

pLN 4,999
DJI Mini 3 price and availability
The drone will be found with a standard RC-N1 controller and with a built-in RC screen. The Fly More Combo is back, so you can get everything in one box and get the most out of your drone.
Available now:
DJI Mini 3 RC-N1 Fly More Combo Drone

pLN 3,899.00

DJI Mini 3 RC Fly More Combo Drone

pLN 4,799.00
Available soon (no exact date at this time):
Sam DJI Mini 3 Drone

pLN 2,499.00

DJI Mini 3 RC-N1 Drone

pLN 2,999.00

DJI Mini 3 RC Drone

pLN 3,849.00
Summary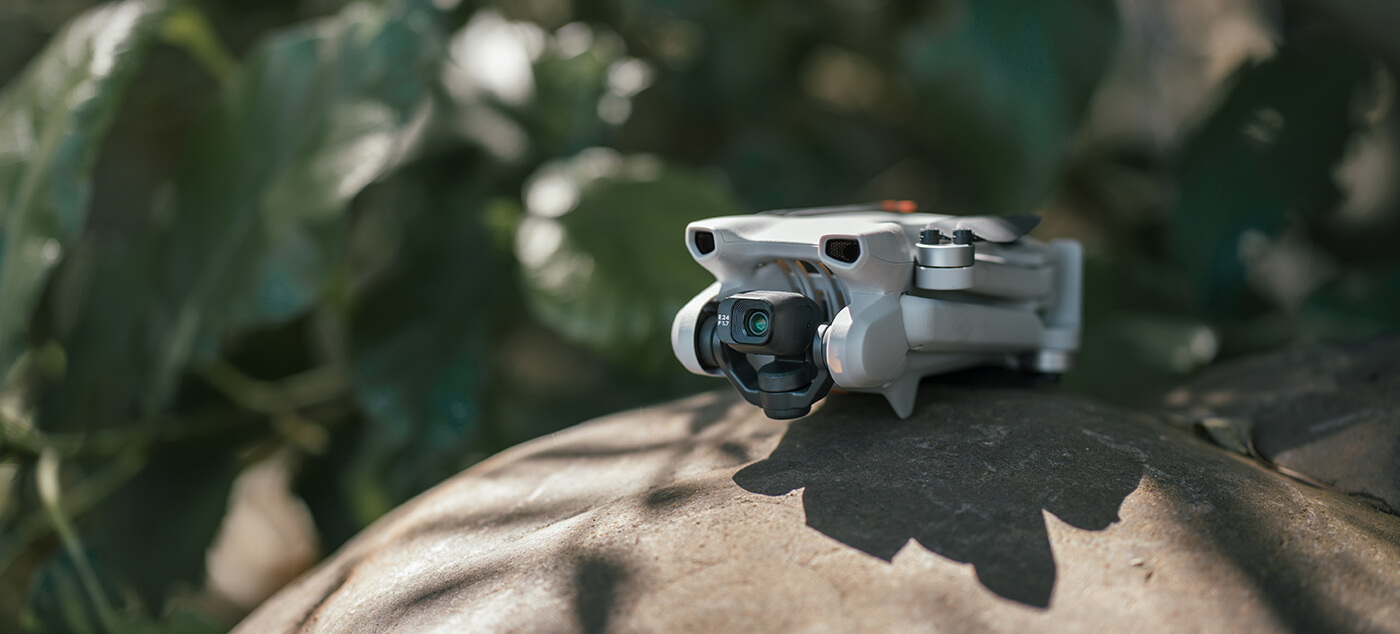 DJI Mini 3 does not have the same features as the Pro, but at a lower price. It will work well among those who want a reliable drone with features for easy flight and satisfactory photo/video footage. It's a great drone for beginners because of its small size and weight, which makes it unnecessary to undergo training.