Free returns - Paczkomat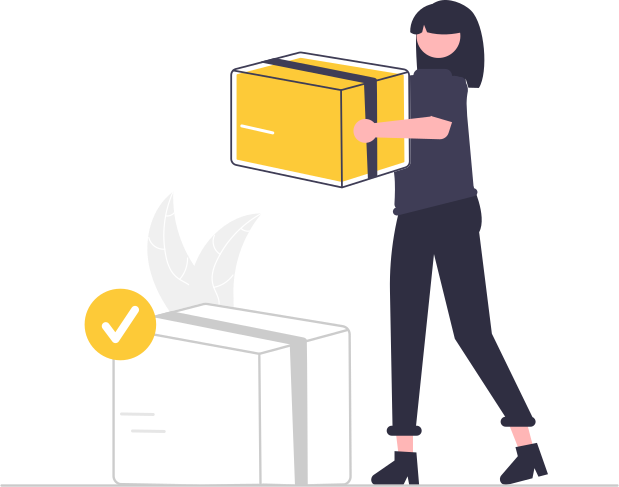 You will return the purchased goods to the Parcel Locker free of charge
The purchased product did not meet your expectations? We care about your comfort, that's why we give you 30 days to return from the moment you receive your order. Regardless of how you made the purchase, you can return the products conveniently - by free return to the Parcel Locker, send back by courier or delivered to the salon. If you have any doubts - please contact us.
Make a return in 3 easy steps! No printing.
Returns are very simple in our store. All you need to do is register the return on your account in the online store, and in the return form you will receive a 10-character postage code in the Parcel Locker. Thanks to the integration of our store with free returns of Paczkomaty, you can buy without stress and worry!
1
Complete the online form
Generate return documents . The return form will contain a 10 character return code.
2
Ship the package
Pack the returned goods securely. Go to the parcel locker, enter the received 10-character return code on the screen, select the size and place the package in the locker.
3
Refund
You will receive your refund within 14 days of us receiving your return.
You can send a parcel to the Parcel Locker with the maximum dimensions: 41 X 38 X 64 cm, maximum Weight: 25 kg.
The above procedure is not a condition for exercising the statutory right to withdraw from the contract and does not limit it in any way.
Returning activated equipment
If you want to return goods that require activation (e.g. DJI, Autel) due to their specifications, we kindly ask you to use them carefully. With the activation of the device, it is registered in the manufacturer's system, which results in the activation of the warranty period it is covered by. In the case of returning an activated product, due to a decrease in its value, we reserve the right to refund the amount in part (in accordance with Article 34 point 4 of the Act on Consumer Rights).