What news is DJI preparing for 2021 and 2022?
2021-08-30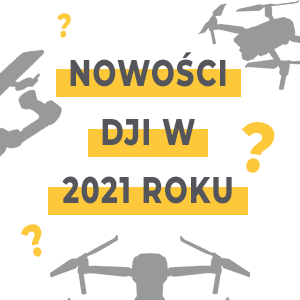 What novelties DJI is preparing for 2021 and 2022?
DJI is the largest drone manufacturer on the market. It also designs and manufactures camera and phone gimbals and sports cameras. In 2013, DJI released its first drone model, the Phantom, and since then there have been as many as 38 different drone models and 15 gimbals created. Every few years, brand new devices are premiered, and almost every year, improved editions of devices created so far are released.
Half of 2021 is already behind us, and so far we could only learn about the new DJI FPV racing drone and an upgraded version of the iconic Mavic series DJI Air 2S. Why? Is this the result of a pandemic? Certainly. DJI, as a company with thousands of employees, undoubtedly suffered from it. Or maybe DJI is working on something big like the DJI Mavic 3, DJI Mini 3, DJI Phantom 5, Osmo Mobile 5, DJI Pocket 3 or DJI Osmo Action 2? Let us analyze it.
The most anticipated launch of the year
The most famous rumors about the new product are as follows DJI Mavic 3. The question of when it will appear is sent to us on average once a month, and information about the alleged release of the Mavic 3 has been circulating on the Internet for two years now. There's no concrete news, but the drone will certainly make an appearance eventually. It is not known when exactly-it could be the first quarter of 2022 come the first quarter of 2022-it is a total guess. Without a doubt, however, this is the most anticipated launch in the drone world. [UPDATE] Meanwhile, new information on the DJI Mavic 3 has been released, you can find it in the articleDJI Mavic 3 Pro - latest release information.
When will the DJI Phantom 5 be released?
What about DJI Phantom 5? Will the Phantom line even continue yet? As many as seven versions of the Phantom 4 alone have come out:
DJI Phantom 4
DJI Phantom 4 Advanced
DJI Phantom 4 Advanced +
DJI Phantom 4 Pro
DJI Phantom 4 Pro V2 +
The Internet is buzzing with rumors that Phantom 5 will come out. In 2018, they even publishedphotos piece produced, and it turned out that it was a custom-made unit for one of the customers. In recent years, too, DJI has set its sights on folding drones such as the followingDJI Mavic 2 Pro orDJI Mavic Air 2 for the reason that they are simply more convenient to transport. We're betting that if Phantom 5 does appear it will be something in a combination of previous versions andDJI Inspire 2 with interchangeable optics.
Mini drones are taking over the market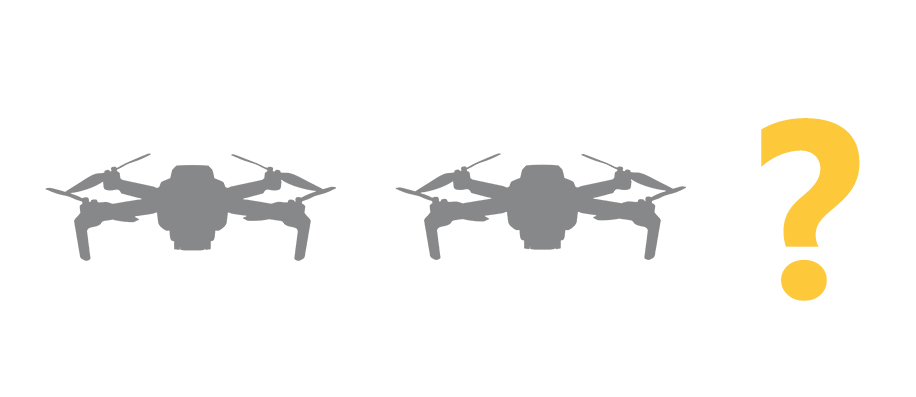 With the change in regulations in the European Union regarding the fact that any drone pilot weighing more than 250 grams must have training and certification, a competitive game has begun to create the lowest weight drone with the best possible performance. And so it came to beDJI Mavic Mini with a 2.7K camera and an improved, newer version of theDJI Mini 2 with a 4K camera - both weighing less than a quarter of a kilo. The fact that you don't need a license and there are no restrictions on distance from people is a very big plus, so the Mini line will certainly continue. Perhaps we can expect an even better camera and more obstacle detection sensors. As for the name, it could be DJI Mini 3 or DJI Mini 2S.
Great shots with your phone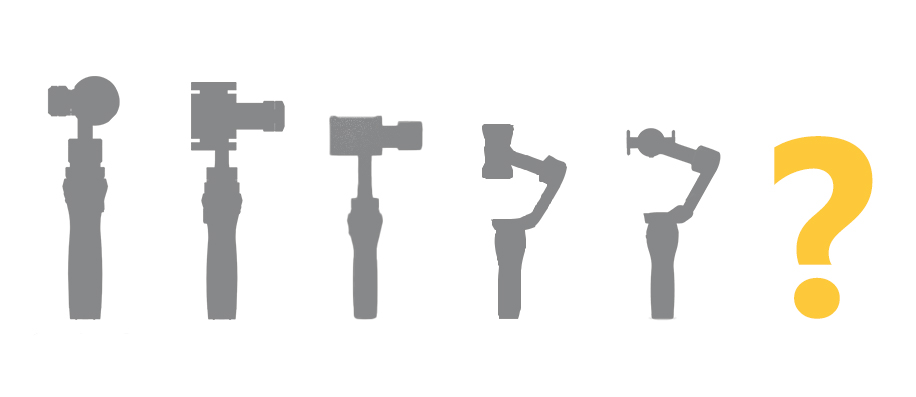 DJI is not only drones, but also great quality stabilizers for cameras and phones. Long developed, as there is a line of Osmo gimbals since 2015, and almost every year there is a new version. Last year it was publishedDJI OM 4 (Osmo Mobile 4) with revolutionary magnetic mount for easy phone mounting. In order to maintain regularity this year will probably appear DJI OM 5. To be honest, we don't have any guesses here as to what will be improved in the newer model of the gimbal and we won't play fortune tellers. However, we hope that again it will be something completely innovative. [UPDATE] DJI OM 5 has arrived, and sooner than we expected! It is now available for sale. Read the most frequently asked questions -DJI OM 5 questions and answers (FAQ).
Film and sports shots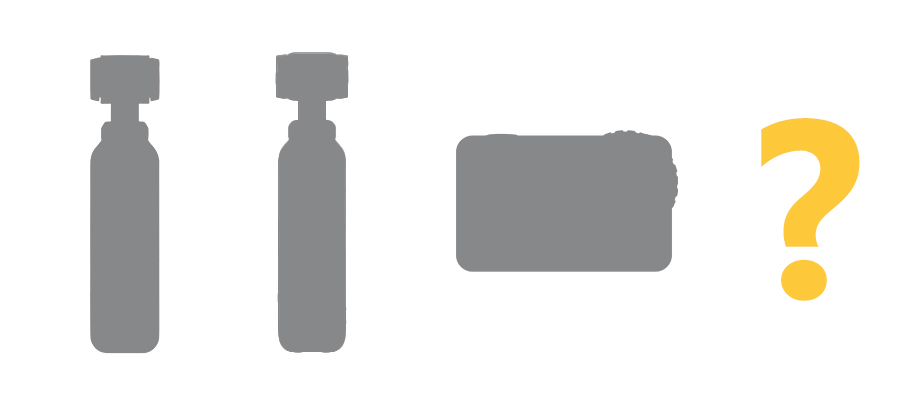 Gimbals for the phone require well... a good camera on the phone so that the quality is okay. Therefore, DJI is also responding to the needs of consumers who want a separate recording device with stabilization. This is how 2018 came to be DJI Osmo Pocket, and two years later a second versionDJI Pocket 2 with a 4K 60p camera and 64 Mpix camera (!). So based on previous launches, the DJI Pocket 3 should arrive in mid-2022. Even better camera, even better stabilization, even smaller, pocket-sized - this will probably be the DJI Pocket 3.
Dji also has a sports camera in the range DJI Osmo Action, the parameters of which are actually GoPro Hero 8, but at a much better price. It's been two years since its release, and the camera itself has been very popular, so it's likely that an improved version will appear this year.
Summary
Although this entire article is really conjecture, it is somehow based on experience and analysis of the chronology of DJI launches. Surely this year will bring us news in the world of gimbals and stabilizers. There is also likely to be a new DJI Mavic 3 or DJI Mini 3 (DJI Mini 2S) drone. However, it is important to remember that these are assumptions and we cannot predict anything exactly, just as the whole world did not expect the Covid-19 pandemic, which undoubtedly affected the market by slowing down production, transportation and new technologies.