What kind of drone to start with? Amateur's Guide
2023-10-04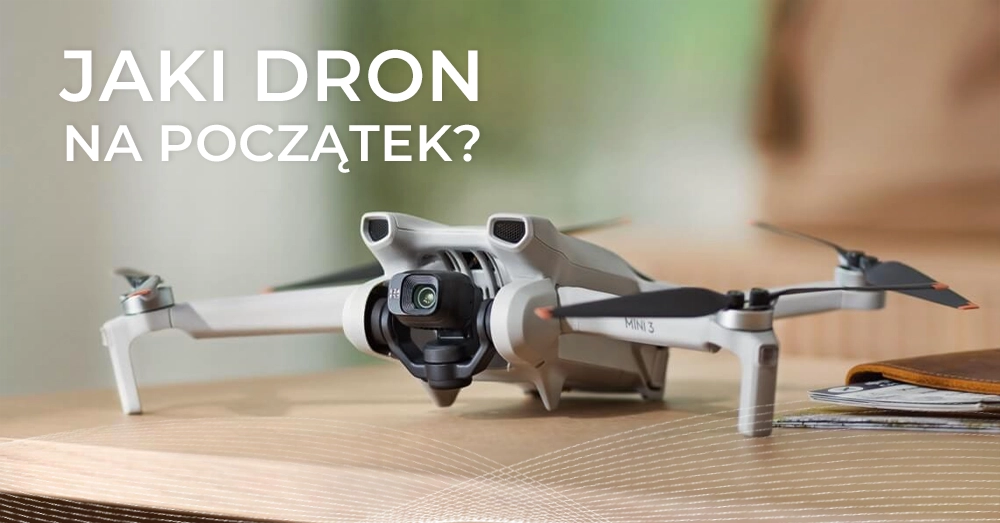 Drones are now widely used for commercial as well as recreational purposes. They are used to create unique photos and videos, carry out thorough inspections, as well as provide entertainment. If you are new to drones, this article is just for you. You will learn what to pay attention to, choosing your first drone, and what models might be best for launching a drone adventure.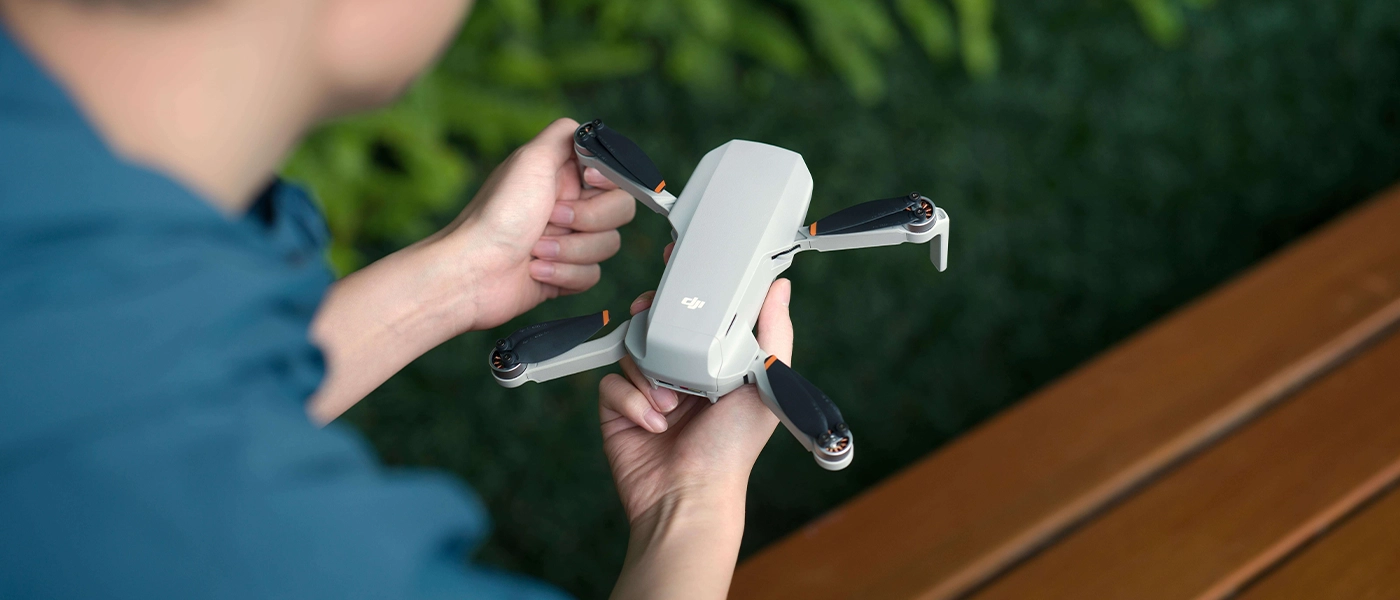 Why you should start a drone adventure?
Before you learn about the specifics, consider why you should invest in this type of equipment. Drones are not just tools for taking advanced photos or bird's eye videos. It's a way to learn about the world and technology from a completely different side, gaining new skills and enjoying flying. Owning a drone offers more and more opportunities. They will allow you to capture images from a completely different perspective, which translates into exceptional results in photography and filming. A drone allows you to capture family celebrations and landscapes in a way that until recently was only available to professional photographers and filmmakers. Just controlling the drone is a thrill an experience that can provide both younger and older users with a lot of fun.
Drones have also found their place in the business world. Companies use drones for a variety of tasks, such as construction surveillance, technical inspections, delivery of goods, or recording promotional videos. As a result save time and money, while gaining new opportunities for growth. Learning to fly a drone can be fascinating and fun. Drone photography is not just a technical skill, but also an art that you can develop and improve over time. Whether you are a tourist who travels to exotic places or a researcher who explores remote areas, a drone can provide you with amazing views and perspectives. What was previously impossible can now be achievable.
It is important to be aware of regulations and requirements regarding the use of drones in the region. Do you need a license to fly a drone? The answer depends on several factors, including the purpose of use, the type of drone and local regulations. Many countries have different regulations for drones depending on the purpose of their use. In Poland, there is an obligation to register drones, with the exception of toys intended for children under 14 years of age and drones without a camera weighing no more than 249 g. All drones that have a camera must be registered, no matter what purpose they are used for. The registration process is completely free and fast. You can learn more about these regulations in our articles: Do I need a drone license? and Flying a drone abroad - regulations and guidelines
Which first drone to choose?
Choosing your first drone can be an exciting experience, but also demanding, as the drone market offers a wide variety of options. To make the right choice, there are a few key factors to consider that will help you find the model that will best meet your needs and allow you to learn to fly without undue stress. An important consideration for you may be the price of the drone and what purposes you want to use it for. Range and flight time are the parameters that will affect how far and how long you can fly. Camera quality is important, choose a drone that meets your expectations in terms of image quality and resolution. You should consider the weight of the device to know whether you will need a license to use it. Check for accessories and spare parts, such as additional batteries, chargers, propellers or cases. Spare parts may be useful if repairs are needed. Remember that learning to fly a drone requires patience and practice, so whatever model you choose, it's important to practice regularly and gaining experience.
Decide on your budget
The first thing you need to determine is your budget. Drones come in different prices, so this is an important criterion. If you are a beginner pilot, you do not need to immediately invest in the most expensive model. There are great drones for beginners that are available at affordable prices.
The most expensive models reach a price of even tens of thousands of zloty! However, at the very beginning, such an investment may not be the right solution. If you're looking for an affordable option, the cheapest drones start at around PLN 150, while the it's a good idea to look in the range of 700 to 2,000 zlotys. A lower-priced drone may not offer numerous features, but could work well for learning to fly. It is worth noting the presence of a built-in GPS module, which allows you to record and track the route traveled. Price is often a key factor and can determine additional features, the durability of the device, and the quality of photos and recordings taken. Although a 200 zloty drone is a good choice to start with, considering investing in more advanced models may be a better option.
Identify your goals
Consider, what you would like to achieve with your drone. Whether you just want to enjoy flying or are interested in advanced photography or filming? Choice of drone model depends on your goals.
Length of flight
Another important aspect is the length of flight, that is, the length of time the drone will be able to stay in the air without needing to recharge. For a beginner, a drone with flights of 10 to 20 minutes.
Range and control
If you desire to explore longer distances or take pictures from afar, it is worth paying attention to the range of the drone and the type of controller available. There are models that allow remote control via smartphones, while others offer dedicated pilot controllers. It is extremely important that the drone be easy to use. Drone for beginners can prepare you for controlling more advanced devices. It is worth bearing in mind to have a controller that allows you to perform more advanced acrobatics. Initially, you may experience some difficulties due to the fact that the drone is susceptible to wind and delicate movements of the controller. Therefore, it is good to invest in such a device equipped with appropriate stabilization, using a gyroscope. Also, the drone itself should be equipped with stabilization, which makes flying much easier, even in adverse weather conditions.
Drone camera
If you are interested in photography, look out for cameras with higher image quality. Drones offer different camera resolutions and features. For filmmakers, features such as 4K, image stabilization and the ability to record in various modes are important.
Additional features
It is also worth noting additional features, such as night photo mode, intelligent object tracking, mode Hyperlapse, 360-degree photos, image stabilization or safety functions, such as automatic return to the starting point or obstacle avoidance.
A good drone for an amateur. Which to choose in 2023?
There are various models of drones on the market that are perfect for beginners. Choosing the right drone in 2023 depends on your needs and goals. Whether you are interested in photography, recreational flying or professional applications, you will find a suitable model on the market. Here are some suggestions for the beginning of your drone adventure:
| | | | | |
| --- | --- | --- | --- | --- |
| Drone | Syma X5HW drone | Ryze Tello drone | DJI Mini 2 SE Drone | DJI Mini 3 Drone |
| Price | pLN 230.90 | pLN 917.99 | pLN 1,799 | pLN 2,399 |
| Photo | | | | |
| Brief description | It's a small, lightweight drone that is easy to use, ideal for beginners to learn to fly. | It is an excellent choice for those who want to learn to fly. It is stable, easy to pilot and has an FHD camera. I replicate the flying of more advanced drones very well. | This model is a lightweight and compact drone that ranks among the better quality drones for beginners. It weighs less than 249 g and has a flight time of up to 31 minutes. Enables video recording 2.7K. | This model is an excellent combination of quality and good price. It has a 4K camera and a lot of useful features that give great possibilities. |
H2 Summary
Choosing your first drone can be difficult, but with the right information and direction, you can make a wise choice. Keep in mind your budget, your goals, and the features that are important to you. Whichever drone you choose, remember that flying a drone is all about having fun and exploring the sky! If you're ready for your drone adventure, find the perfect model for you.