Power station - what it is, how it works, pros and cons
2021-11-24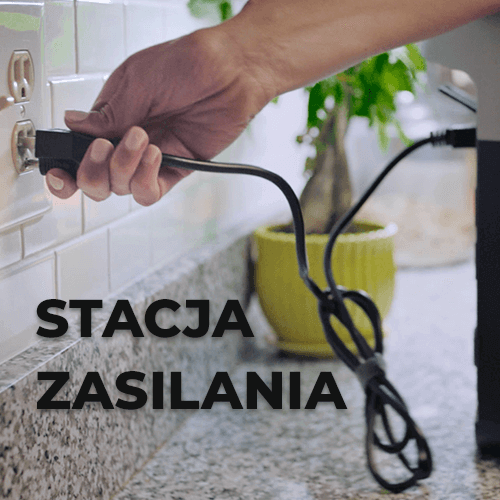 Power stations have been gaining popularity recently. More and more people are choosing to supply a mobile power station that can be used for a wide range of solutions. In this article, we will show how such devices work, how they differ from power generators, and in what situations they can help.
Power station - what it is and how it works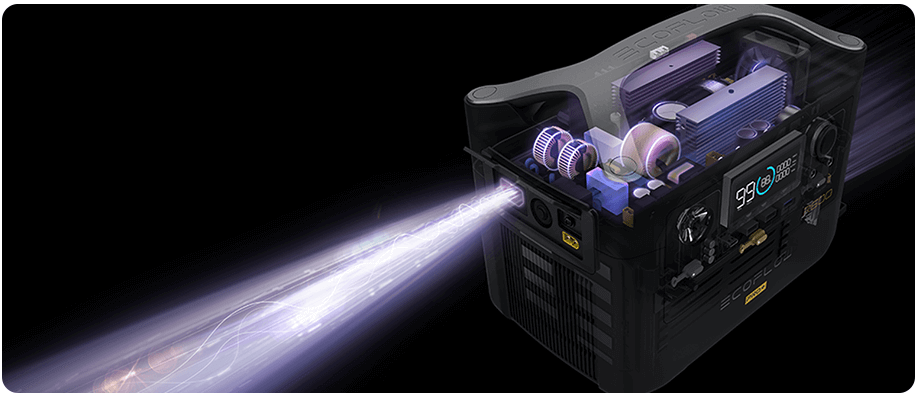 Simply put, a power station is a large powerbank. The device charges through, for example, a regular AC outlet (come on, there are more options, but about that in a moment). The station is equipped with an inverter, which is responsible for changing direct current to alternating current. Energy is converted and stored in capacious lithium-ion batteries. This makes the power station usable almost anywhere providing extra power where it is needed at any time.
Power generator vs. power station
Devices have only one common parameter - they are used to power other equipment. The main difference is that the generator converts fuel into electricity, while the station stores electricity and allows you to use it in a very convenient way. In an overall comparison, the station has significantly more advantages, as can be seen in the table below:
Generator set

Power station

Advantages

Relatively cheap

Quiet operation

Organic

Can be used anywhere

Low charging costs

Multiple charging options

Mobile

Disadvantages

Big noise

Generates exhaust fumes

It cannot be used indoors

Rising utility costs (gasoline, diesel)

Need for maintenance

Batteries lose capacity over time

They need to be charged
Advantages and disadvantages of power stations
Every battery wears out over time and its initial capacity decreases. Depending on the model, the capacity drops after about 500- 3500 charging cycles. The life of the station will therefore depend on the amount of use. The second disadvantage is that in order to use the station you have to charge it at the time. Therefore, it is very important to choose a model that charges quickly.
There are, of course, many more advantages. The most important of these is the incredible convenience of use - the device works very quietly, does not generate exhaust fumes and unpleasant odor, and to turn it on you just need to press a button. Thanks to the fact that it is mobile, you can put it anywhere and charge it not only from an electrical outlet, but also through solar panels or through an outlet in the car. Both charging and maintenance costs of the device are negligible.
Modern power stations - what features they have?
Power stations have a whole range of security features that protect both the station and the equipment connected to it. The main ones include:
Protection against too high and too low voltages that could damage the connected device.
Protection against overloading, which could lead to damage to the station.
Protection against excessively high temperatures that could damage the station.
Advanced protection is not enough, as modern ecoFlow power stations can be launched remotely through applications. This is an extremely useful feature that opens up entirely new possibilities. It is possible to check station parameters, statuses and even charge level in real time.
Emergency power station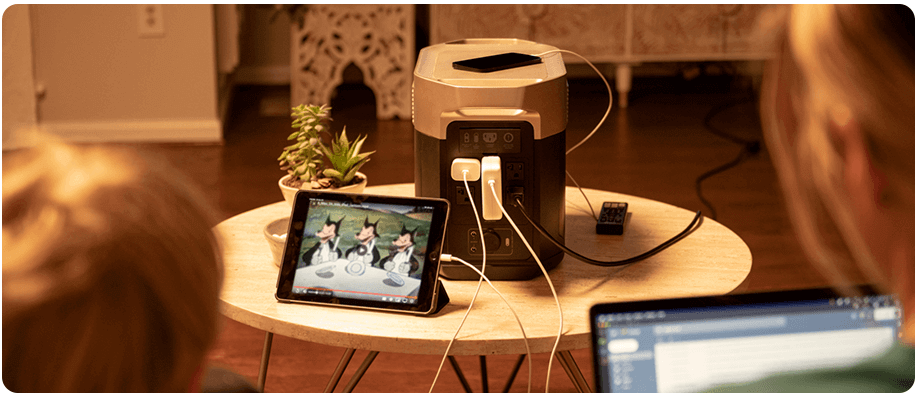 The list of applications is endless, and in fact anyone can customize the power station to suit their preferences. A field power station can be useful not only on a plot of land, during trips, camping, but will also prove indispensable in emergency situations such as when the power grid is down, when there is a power outage, or when working on the computer when an important project is being done.
Whether a station will power an appliance such as a refrigerator depends on the model and its wattage. For a detailed description and what devices can be driven by the power station, see the article -
Summary
Power stations are state-of-the-art devices that are likely to completely replace relic power generators in the future. They are eco-friendly, safe and extremely convenient to use. Not only are they a great solution in field conditions where energy is needed, but they will also help in emergency situations just when they are needed.

Author
spec. Marcjanna Hubert
Graduate of Computer Science and Econometrics at UG. Salesman, graphic designer and fan of new technologies. Privately a lover of the Tricity, travel and filming.
Recommended
1 670,90 €

incl. VAT
1 410,47 €

incl. VAT