Drone with unlimited range - Parrot Anafi Ai
2021-07-02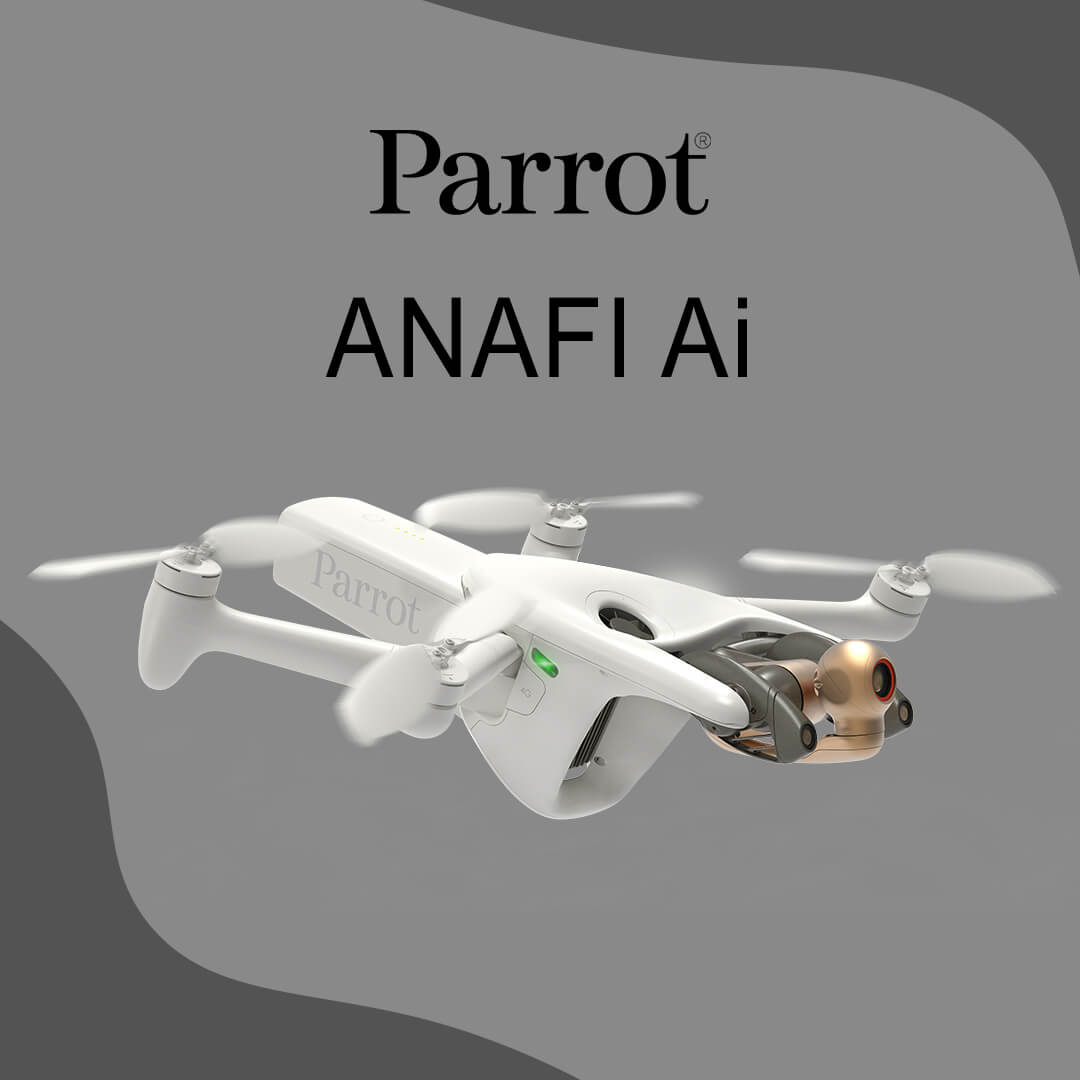 Parrot is Europe's largest drone manufacturer. The company was founded in 1994 in France and by then had released more than a dozen drones for professional and toy use. This year he arrives with another solution that brings innovation to the current market.
We are, of course, talking about the drone Anafi Ai, which was designed in the shape of natural insects to achieve even better capabilities. It uses an innovative way to connect the drone and the operator, a 292° moving camera, an unprecedented obstacle detection system, and even the ability to program the! In addition, thanks to cooperation with leading companies providing software for drones, the device allows you to create 3D models.
Unlimited coverage - how is it possible?
To connect the drone to the controller, manufacturers typically use a radio connection. This is the case with most DJI drones excluding, for example. DJI Mavic Mini, which uses a connection via Wi-Fi. However, this solution proved insufficient - in a place of high interference (e.g. in the city) the drone often lost range.
The new Anafi Ai also relies on a Wi-Fi connection, but with a revolutionary change, as when it's missing the drone automatically switches to the on-board 4G module. This gives the drone unlimited range in areas with 4G access and makes it possible to fly in compiled environments.
Eyes (almost) around the head
The Anafi Ai drone uses a ½" Quad Bayer sensor camera attached to a 3-axis stabilized gimbal. The gimbal can also tilt +90º upward and -90º downward, an extremely unique feature used so far only in the previous model in the series Anafi WORK.
The camera can shoot 48 Mpix images, record footage up to 4K/60p in H.265 with HDR10 and offers a P-Log profile. In addition, there is a digital zoom function that allows you to zoom in on subjects up to 6X with 4X lossless in 1080p and 2X lossless in 4K UHD.
Mobile obstacle detection system
The part visible on either side of the camera is the obstacle detection sensors. A complete novelty is that they too are mounted on a gimbal, so they are able to detect obstacles within a 311-degree radius. But that's not all. An additional feature of the sensors is that they allow you to build meshes for objects to build 3D models.
3D modeling
Thanks to its cooperation with Pix4D, Anafi AI is also capable of autonomous photogrammetry, i.e., creating models of objects from photos. This function can be useful for a wide range of professional applications such as inspections, as it is possible to easily measure and check individual components. Examples of 3D models made with the Anafi Ai drone and shown in the photo can be found in the link here and here. Below is a 3D model of the Italian town of Positiano
Ability to program the drone
Parrot is the first company in the industry to make its pilot application available as open source. Developers can gain broad access to the Software Developer Kit (SDK), which includes accessions to all the drone's sensors, connectivity interfaces and autopilot functions. This allows developers to specifically program autonomous flight missions greatly expanding the capabilities of the device.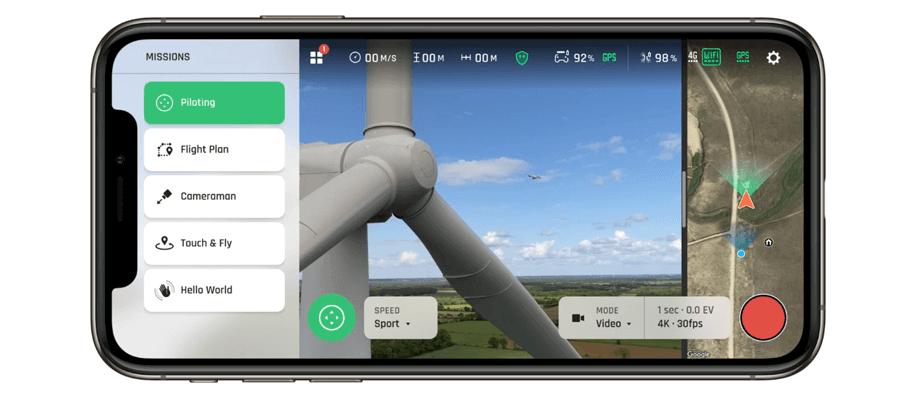 Other parameters
When folded, the drone measures 304 x 130 x 118 mm, so the size is comparable to a DJI Mavic Air 2S. The drone weighs 898 g which puts it in the category of transitional provisions A2. It achieves a maximum flight time of 32 minutes, a maximum speed of 16 m/s and can withstand winds of up to 13 m/s.
Summary
New Parrot Anafi Ai promises to be a really great piece of equipment, especially for people who need a drone for professional dodging. The price will be available within approx. 4 - 6 weeks, and the device in the second half of 2021.
Recommended