Autel Dragonfish
2021-01-20
The new "dragon" from the American company Autel- Dragonfish has already been unveiled in 2019, at the annual UAV Expo 2019 in Las Vegas. That's when the drone-plane made its first flight, in which it carried out an automated mission (without a person at the controls). Unprecedented features and amazing results push it well ahead of other competing VTOLs.
VTOL-what it means?
Dragonfish is the so-called VTOL. Vertical Take Off and Landing), an aircraft that can land and take off vertically. This is made possible by four engines located successively at the front, at the rear of the fuselage on both propellers. In addition, the motors located on the propellers can rotate to be vertical or horizontal, which allows unprecedented steering accuracy and takeoff even in difficult conditions such as in the forest.
Dragonfish Autel - amazing flight time
Because Dragonfish is a combination of an airplane and a drone, the device is able to achieve incredible performance. Flight time is an astonishing 120 minutes with a range of 30 kilometers. This is an unparalleled result for this class of drones. To prepare the machine for flight, 3 minutes is enough, and the device itself does an auto-test. The default 4K camera with 20x optical zoom captures fine details, but that's not all, as the camera system is interchangeable.
Interchangeable camera
Dragonfish allows you to mount different cameras depending on which solution you need. The quick-relase mount makes installation quick and easy to adapt to mission needs in an instant. To switch between modes with just one click. The drone is able to capture the smallest details thanks to stabilization and zoom, which is optical (zooming does not affect the quality of the image). Autel presented three cameras to choose from:
Dual 4K camera
Stabilized 4K 20x optical zoom

48 MP wide-angle camera

3-axis gimbal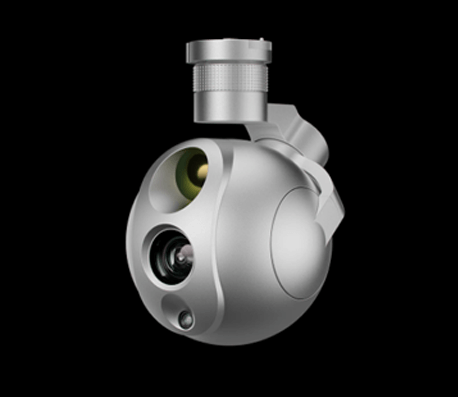 Triple camera with thermal imaging function
Stabilized 4K 20x optical zoom

48 MP wide-angle camera

Thermal imaging camera 640x 521

3-axis gimbal
Multispectral
Wide-angle RGB camera (48 MP)

5 multispectral sensors (2MP)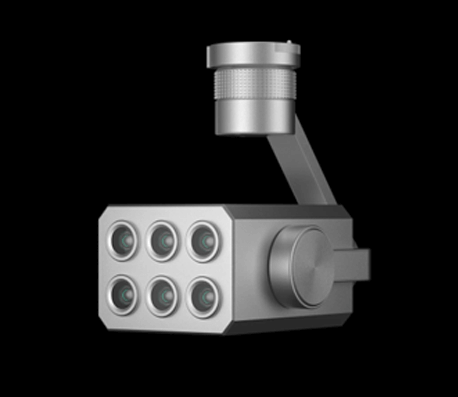 Autonomous functions
A set of embedded processors and advanced AI algorithms, provide a whole range of autonomous functions. While one-button takeoff and landing need not be mentioned in such advanced technology, the ability to track up to 64 simultaneously does.
The system divides moving objects into people, objects and vehicles moving at speeds up to 120 km/h. This way, the user does not have to fear that the camera will lose the object it is following.
The same solution was used in Autel's EVO II series drones. In August 2020 we had a chance to test the model EVO II Pro. Read more about it in the article on blog and on YT.
The advanced mission planning function allows you not only to plot the drone's route, but also to quickly change the flight path when unpredictable changes occur.
The terrain tracking function calculates terrain changes in real time and makes various corrections to the flight path to avoid any incidents that may be caused by unpredictable topographical differences.
RTK station- measurements with centimeter accuracy
GNSS base station and integrated RTK module allow the device to fly stably even in difficult terrain, capturing images with centimeter accuracy. The farther away it is, the less accurate it is. The manufacturer's website reads " With each 1 km increase in distance, the accuracy will be 1 mm less." This means that, for example, the horizontal accuracy is 1.1 cm when the receiving end is 1 km from the base station. This is a great result and the best that can be achieved with current technology.
Dragonfish a droNY regulations
Under the new regulations, the Autel Roboiks Dragonfish, due to its weight ( 8.5 - maximum takeoff weight), will be placed in the Open Category, in the A3 subcategory (if flying to a maximum altitude of 120m above terrain) or in the Special Category.
Dragonfish-for whom?
The drone will mainly find commercial and industrial applications in branches where it is necessary to look from a different perspective or map over a longer time interval. On sale now from February 2021. The price of Autel Dragonfish is unknown at this time (20.01.21).
Update 24.02.2021
The new Autel Dragonfish drone will hit the EU market in March this year.the set with the 4K Dual sensor is expected to cost £558,383, and with the Triple Sensor camera, £670,433.