DJI Mini 4 Pro drone launch - new features
2023-09-25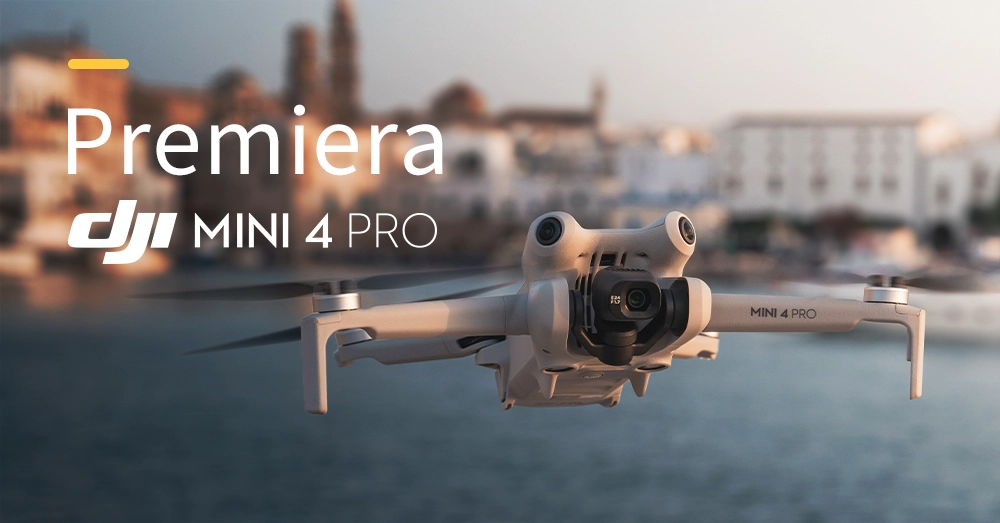 The launch of DJI's new drone, today (25.09.2023) DJI Mini 4 Pro is now available! This is another drone in the Mini Pro series, which is a huge upgrade over its predecessor DJI Mini 3 Pro. The improvements the manufacturer has made are very innovative and bring a strong refreshment to the new DJI model. In this article, you will learn about the performance of the new Mini 4 Pro and its capabilities.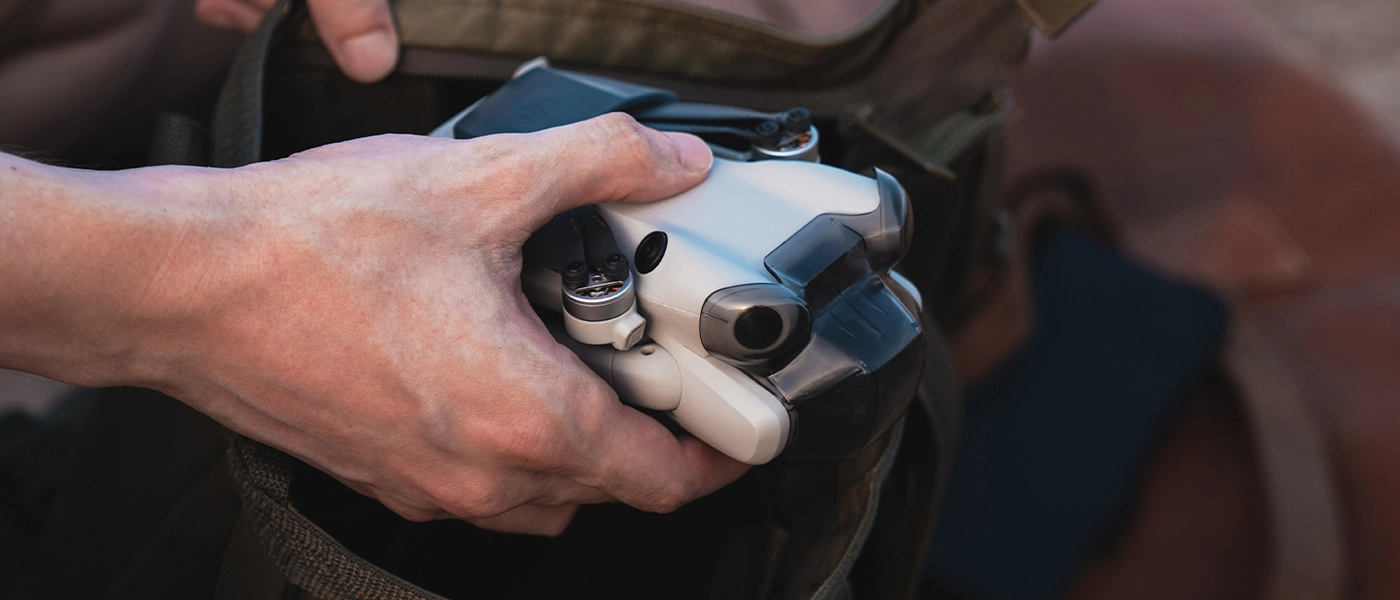 New from DJI - 360 sensors

°
The new DJI Mini 4 Pro introduces extremely interesting novelties to the drone market, which are sure to attract the attention of both experienced operators and those who are just beginning their drone adventure. Equipped with advanced technology, the Mini 4 Pro maintains an incredibly lightweight design at just 249 grams, while raising the bar in terms of obstacle detection. Thanks to 360° omni-directional vision sensor system, The DJI Mini 4 Pro avoids collisions, and the advanced APAS system provides a maximum level of safety in flight.
The camera allows you to record videos in impressive resolution 4K/60fps HDR. With color modes D-Log M and HLG, you have full control over post-production, achieving amazing results. In addition, digital video transmission system DJI O4 provides not only excellent image quality, but also a maximum transmission range of up to 10 km, which makes it possible to fly even longer distances and explore new places.
However, that's not all. The DJI Mini 4 Pro also offers a number of smart features, such as ActiveTrack 360°, Waypoint Flight, Advanced RTH, Cruise Control and many others that will make flying smoother, safer and more creative. With the DJI Mini 4 Pro, you allow yourself more advanced capabilities, all while maintaining a compact and lightweight design.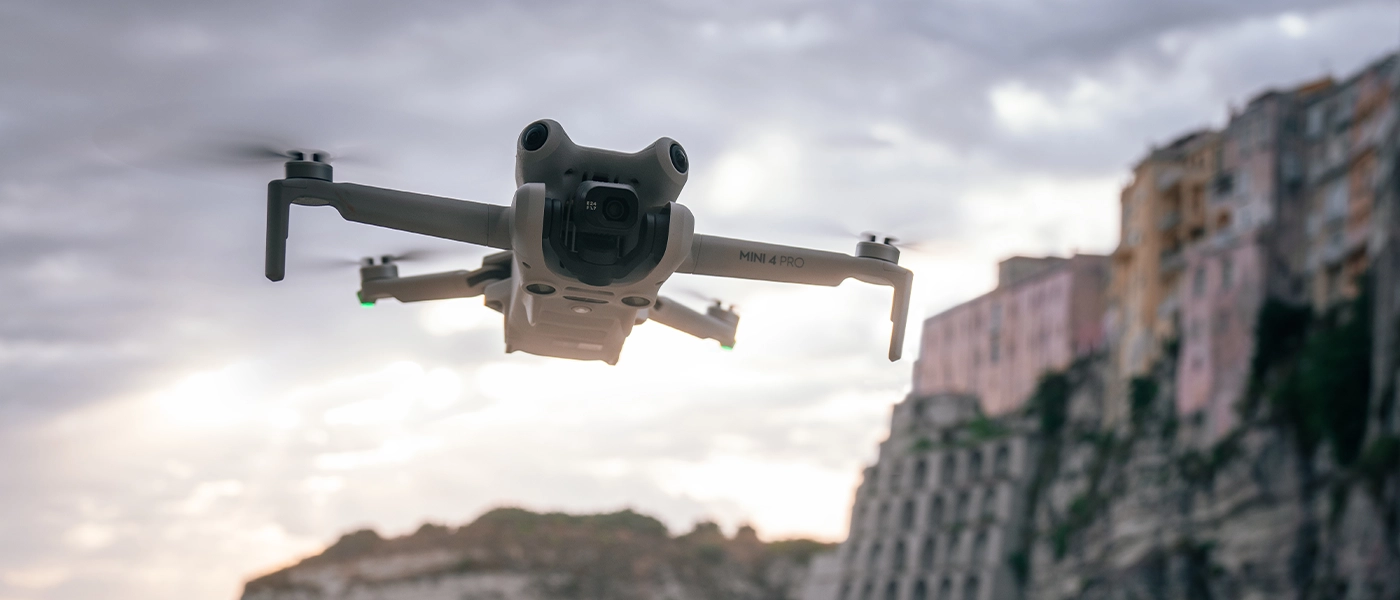 Mini 4 Pro camera capabilities
The new DJI Mini 4 Pro drone camera represents a true revolution in aerial recording and photography. Equipped with 1/1.3-inch CMOS sensor and Dual Native ISO Fusion, ensures excellent image quality even in difficult lighting conditions. With an aperture of f/1.7 and 2.4 μm 4-in-1 pixels, the drone allows you to capture richly detailed shots in both highlights and shadows. DJI Mini 4 Pro can record in resolution 4K/60FPS HDR, as well as achieve slow motion in 4K/100FPS. In addition, the modes D-Log M and HLG enhance image quality and allow advanced editing, while the feature Night Shots will be perfect for night recording sessions. In addition, the camera allows you to take pictures in the format of RAW with a resolution of 48MP, which opens up additional possibilities in post-production. All this makes the DJI Mini 4 Pro drone camera a tool that will easily meet the needs of both professional filmmakers and enthusiasts of creating exceptional video and photo content.

Advanced features
Mini 4 Pro is not only a drone for traditional recording, but also a tool that opens up new perspectives for video creation. One of its capabilities is vertical recording thanks to the function of True Vertical Shooting. It's ideal for those who create content for their social media profiles or want unusual and dynamic shots. The DJI Mini 4 Pro drone offers 2x digital zoom for photos and 4x digital zoom for videos, which allows you to record views or wildlife from a safe distance. DJI Mini 4 Pro also allows smooth camera movements with a tilt angle of 60°, which adds even more creativity and dynamics to the recordings created.
Excellent coverage

DJI Mini 4 Pro drone impresses with its range and flight capabilities. Thanks to the advanced o4 transmission system, Mini 4 Pro can reach a maximum transmission range of as much as 10 km, allowing users to fly freely. The smart battery guarantees an impressive flight time of up to 34 minutes, which allows for longer and better recordings. It is worth remembering that the operating temperature of the drone is the range from -10°C to 40°C. The DJI Mini 4 Pro drone is definitely a device that allows you to fly in a wide variety of conditions while maintaining safety and image quality at the highest level.
Best drone for the under 249g category
The DJI Mini 4 Pro drone is a device that perfectly meets the expectations of a wide range of users, both experienced drone enthusiasts and those who are just beginning their flying adventure. Its light weight and compact size of less than 249 grams make it accessible to almost anyone and in almost any location. This is an important aspect from a regulatory point of view, as in many countries and regions it does not require registration or additional training. The DJI Mini 4 Pro can accompany you on any adventure, whether you're a traveler looking to capture unforgettable moments or a creative who wants to experiment with new perspectives in creating videos and photos. It's a drone made for anyone who appreciates quality, mobility and unlimited possibilities.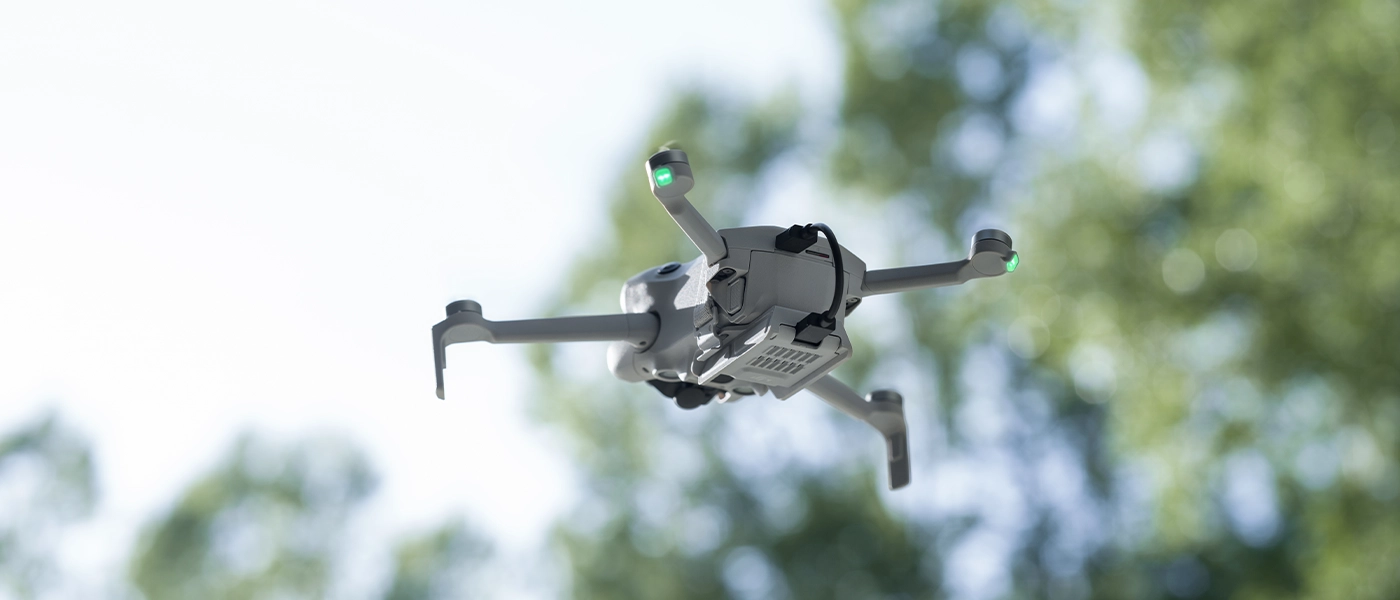 HIT for 2023 - DJI Mini 4 Pro
On October 25, 2023, the new DJI Mini 4 Pro drone went on sale. The device is available in limited quantities. So don't wait too long to make a decision if you want to try out the new Mini 4 Pro. Soon it may not be readily available.
DJI Mini 4 Pro is available in three variants. You can choose the basic version with a controller that doesn't have a built-in screen (DJI RC-N2), or go for the option with a camera DJI RC 2 or the Fly More kit Combo with apparatus DJI RC 2. Below is the pricing table for the DJI Mini 4 Pro drone:
Drone DJI Mini 4 Pro it is available in three different configurations, with prices ranging from PLN 4,099 to PLN 5,749. Given the rich features and capabilities that the Mini 4 Pro offers, it becomes an an attractive option for users who want an excellent combination of quality and performance. No matter which version you choose, the DJI Mini 4 Pro guarantees very good quality.
Summary
The DJI Mini 4 Pro, a new drone from DJI, is now available and represents a significant step up from its predecessor, the DJI Mini 3 Pro. The new model introduces innovative improvements, including 360° sensors, which increases flight safety. The Mini 4 Pro camera allows you to record in 4K/60fps HDR and offers advanced editing features, as well as long video transmission over distances of up to 10 km. The drone also provides numerous smart features and the ability to record vertically. The DJI Mini 4 Pro is an excellent choice for both professionals and amateurs, providing excellent quality and mobility.