GoPro Hero 11 Black action camera
584,87 €
GoPro HERO 11 Black action camera
The revolutionary new HERO 11 sensor
In the new GoPro HERO 11 Black you will find a new, larger, high-performance sensor that will give you a wide field of view that no GoPro camera has ever had straight from the box. This solution will give you even more room for maneuver for your creativity, while capturing more of the sky in each of your shots. After recording, you can easily use the GoPro Quik app to zoom in, crop, adjust the frame, aspect ratio and much more while maintaining a richly detailed and sharp image. In addition, thanks to the larger matrix - 1/1.9 " , the new GoPro 11 will cope better in darker lighting conditions.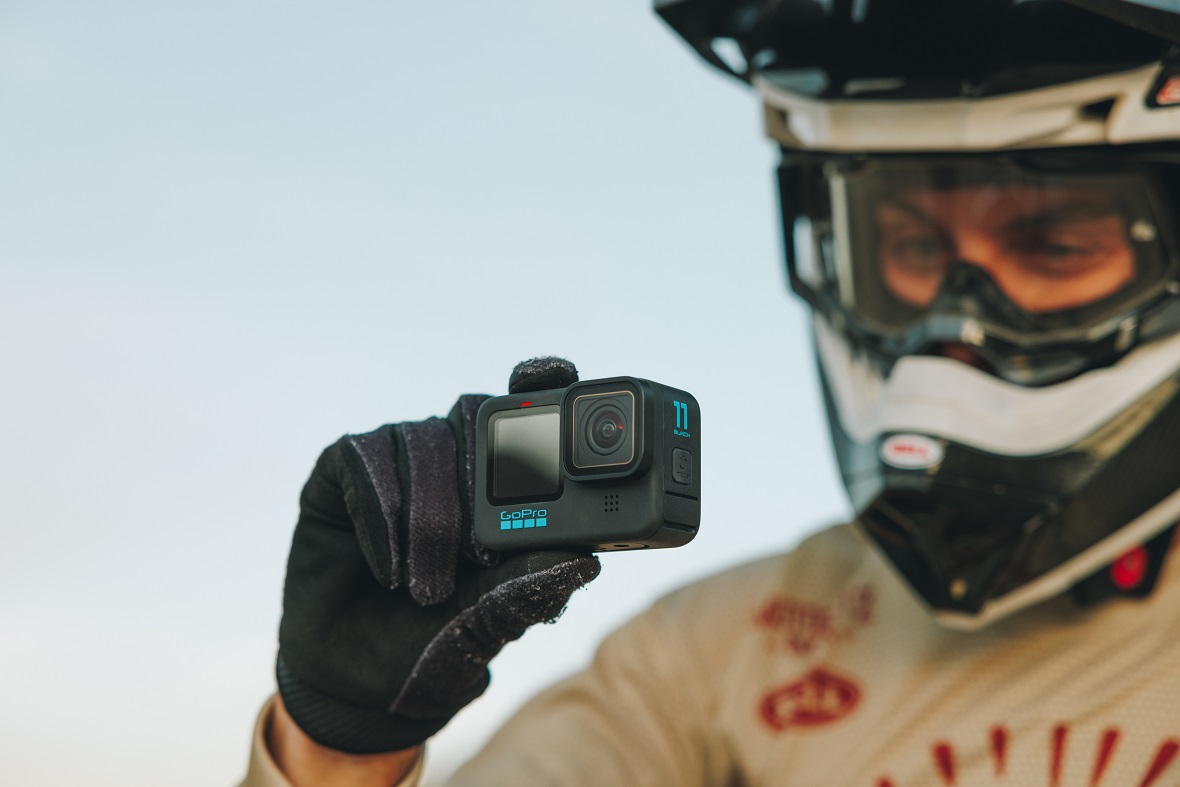 New GoPro 11 modes - Easy or Pro
The new GoPro 11 now has another facility for people who do not deal with filming and photography on a daily basis - two operating modes.
Easy mode comes preloaded with extremely versatile image capture settings that will work great for most shots. Just frame your shot and press the shutter button for amazing results. This is a great option for people who are looking for a camera that does not require constant adjustment of settings to make a photo or video of good quality . Now you don't have to worry if the camera has the right settings, GoPro HERO 11 Black will do it for you, so that you are satisfied and your trip is successful and full of great quality photos and videos.
For more demanding users , GoPro has prepared a separate professional mode, in which we have access to presets that will allow you to choose the best settings for a given shot (Standard, Activity, Cinematic, Slo-Mo), and the ability to customize all presets, settings and functions .
Incredible image quality on the GoPro HERO 11
Thanks to the new sensor, HERO11 Black films at a maximum resolution of 5.1K , which gives you 91% higher resolution than 4K and an incredible 665% higher resolution than 1080p, thanks to which the new GoPro 11 captures action movies with rich detail and cinematic quality . In addition, photos at a resolution of 27 MP will guarantee you great detail and clarity of the saved photo. The lens hood equipped with a hydrophobic coating will ensure you get rid of unwanted water drops as soon as possible when using the camera in marine conditions and will reduce the flare effect so that your photos and videos are of the best quality.
High-quality materials and high frame rate
The new sensor in the GoPro HERO11 Black increases the resolution of photos up to an incredible 27 MP and allows you to film incredibly smooth shots at a resolution of up to 5.3K 60 FPS . You can also cut out any frame from an already recorded video to get a high-quality 24.7 MP photo using only the free GoPro Quik app . In addition, you can record in 2.7K 240 FPS, so that you can then take high-quality 8x slo-mo to capture every moment that we are unable to notice in normal speed.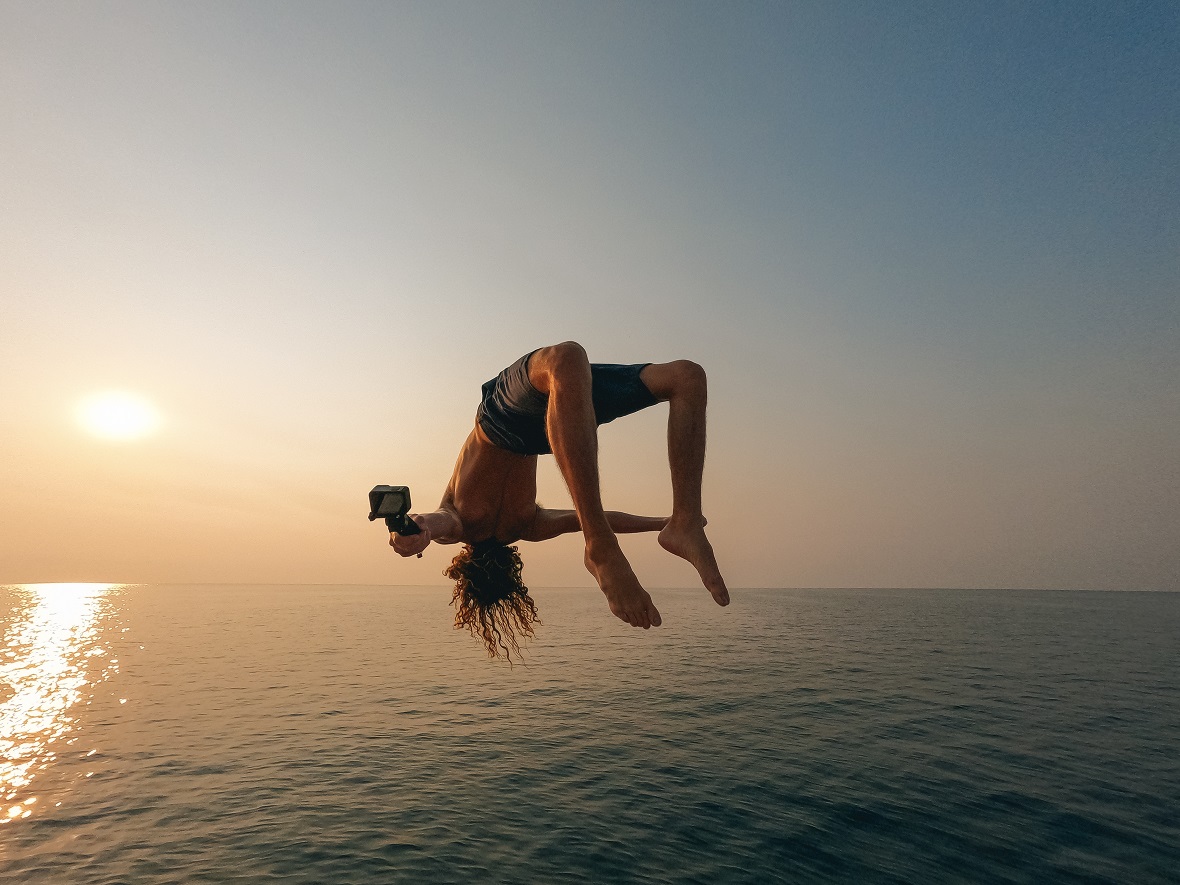 HyperSmooth 5.0 Stabilization and Horizon Lock - Horizon Lock without MAX Lens Mod on GoPro HERO 11 Black
Forget about extra expenses! Now the new GoPro HERO 11 Black will allow you to shoot professional-looking videos while keeping the horizon stable, straight and smooth using the Linear + Horizon Lock option in the lens settings. The Horizon Lock function in GoPro 11 will keep the horizon of your footage stable and straight, even when rotating the camera in 360 degrees ! Horizon Lock together with the new HyperSmooth 5.0 will give you a super smooth picture that looks perfectly straight when you need it. You no longer need to use gimbals or image stabilization software to get professional filming results.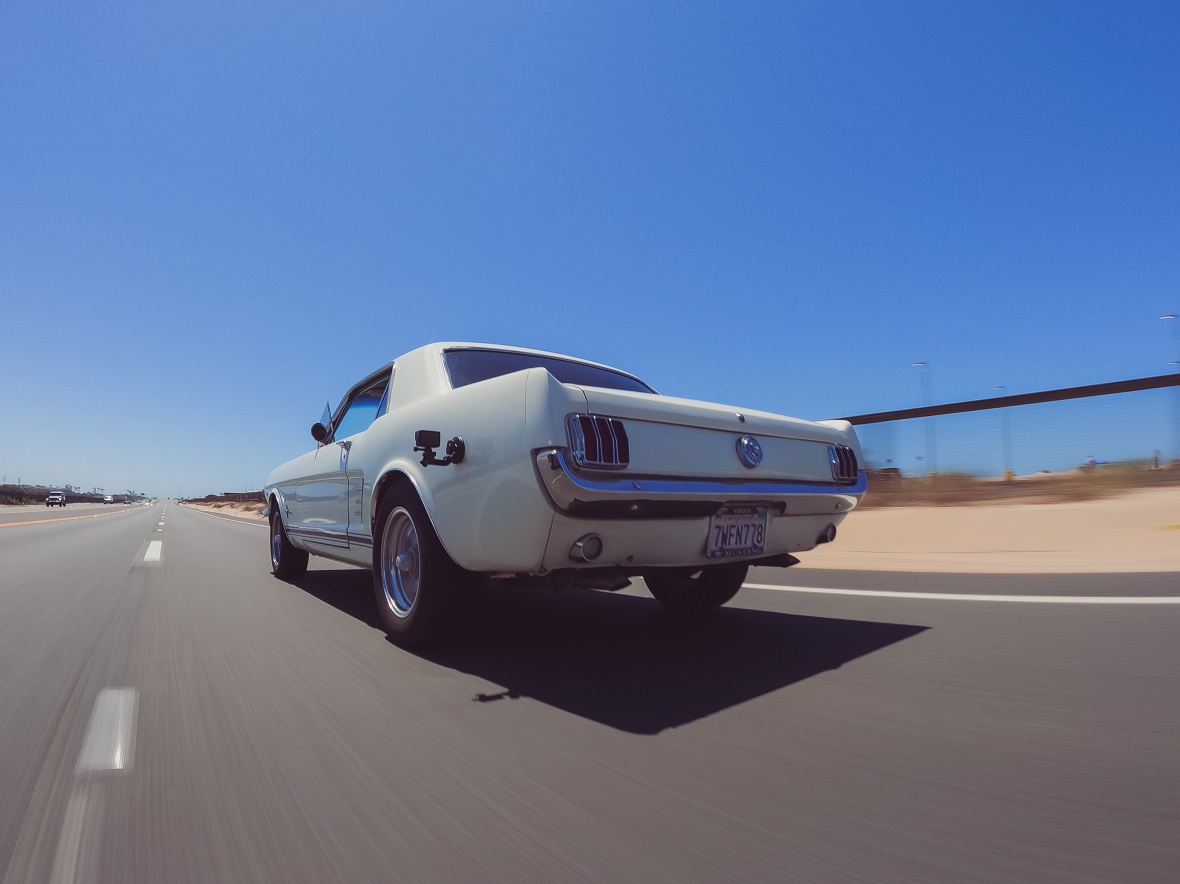 GoPro 11 kit - Enduro battery as standard
The new GoPro HERO 11 Black is available immediately with the new GoPro Enduro battery . Thanks to advanced technology, the 1720 mAh Enduro battery will significantly improve the performance of the camera in low temperatures, while extending the working time by up to 38% in moderate temperatures compared to previous GoPro batteries. The Enduro battery included with the GoPro 11 will allow you to capture amazing moments while skiing, snowboarding and many other winter sports in cooler temperatures than ever. The Enduro battery also charges faster, so you'll spend less time charging and more time capturing amazing shots.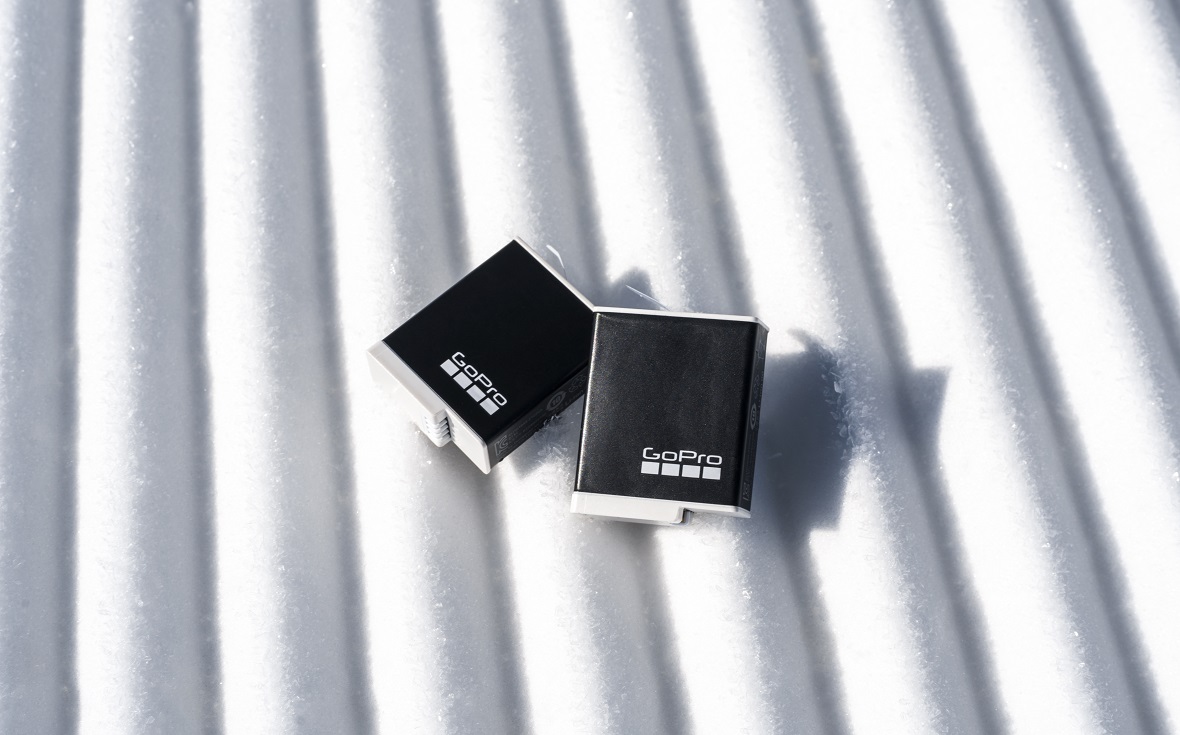 New angle of view - HyperView in GoPro 11
This exclusive lens on the GoPro 11 supports 8:7 filming, which is then converted into ultra-high-quality 16:9 wide-angle video by a new image sensor. The result of such a recording is an extremely immersive video that enhances the immersion. Now POV shots will capture more of you and the scenery around you.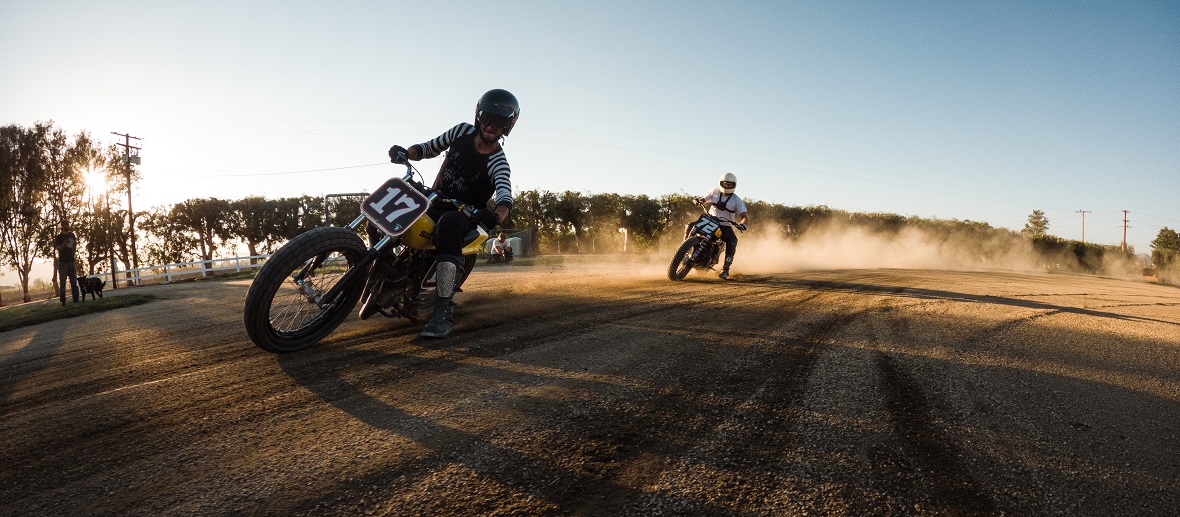 Ultra versatile 8:7 aspect ratio
The 8:7 aspect ratio captures more of the image in every shot. The added height makes it great for creating extra tall 9:16 vertical shots or any other aspect ratio for your Social Media with less image cropping using the free GoPro Quik app or any other software. Using the GoPro app, you can zoom in to create a high-quality crop while removing the rest from the frame.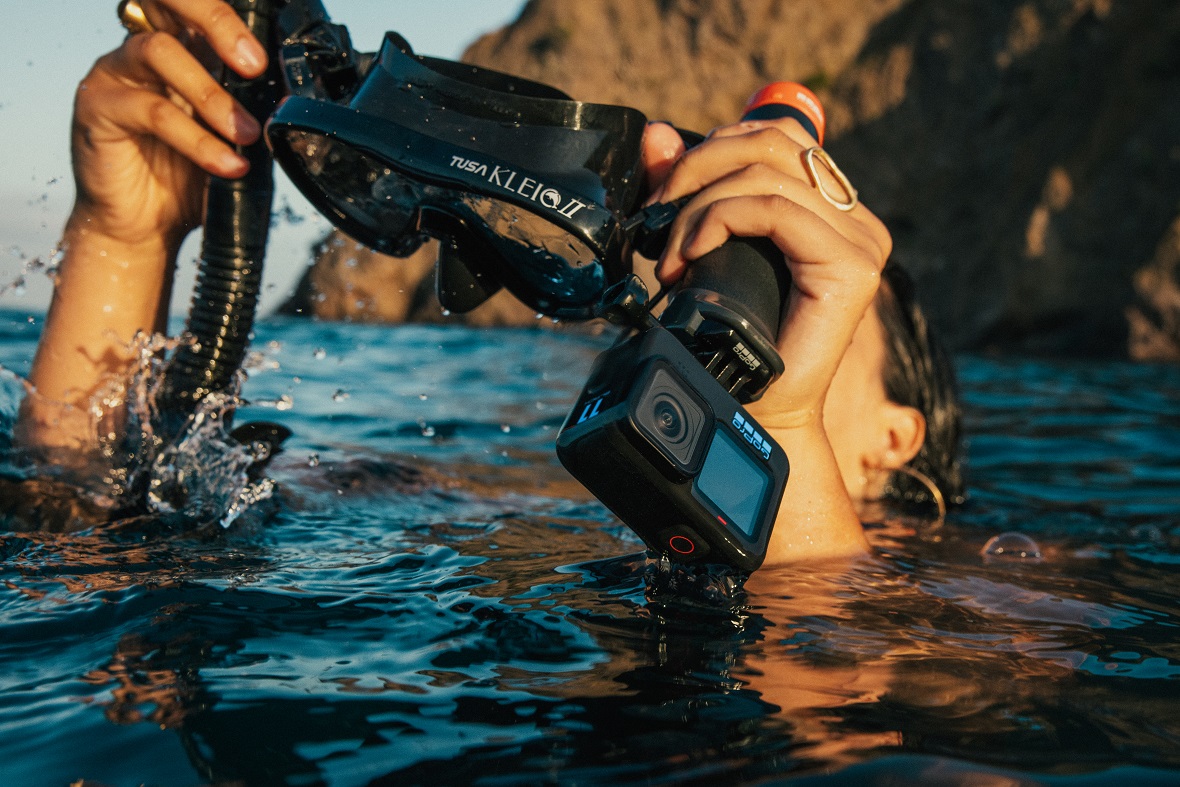 Front and back screen on GoPro 11
The GoPro HERO 11 Black camera is equipped with two screens - the main, touch screen, with which we can conveniently frame the video by recording what is in front of us, and the second, front, preview screen, on which we can see the image from the camera while vlogging or taking a selfie. The front screen has a smooth live view and crisp details, while the main screen is highly sensitive to touch, making it easy to adjust individual camera settings and switch modes .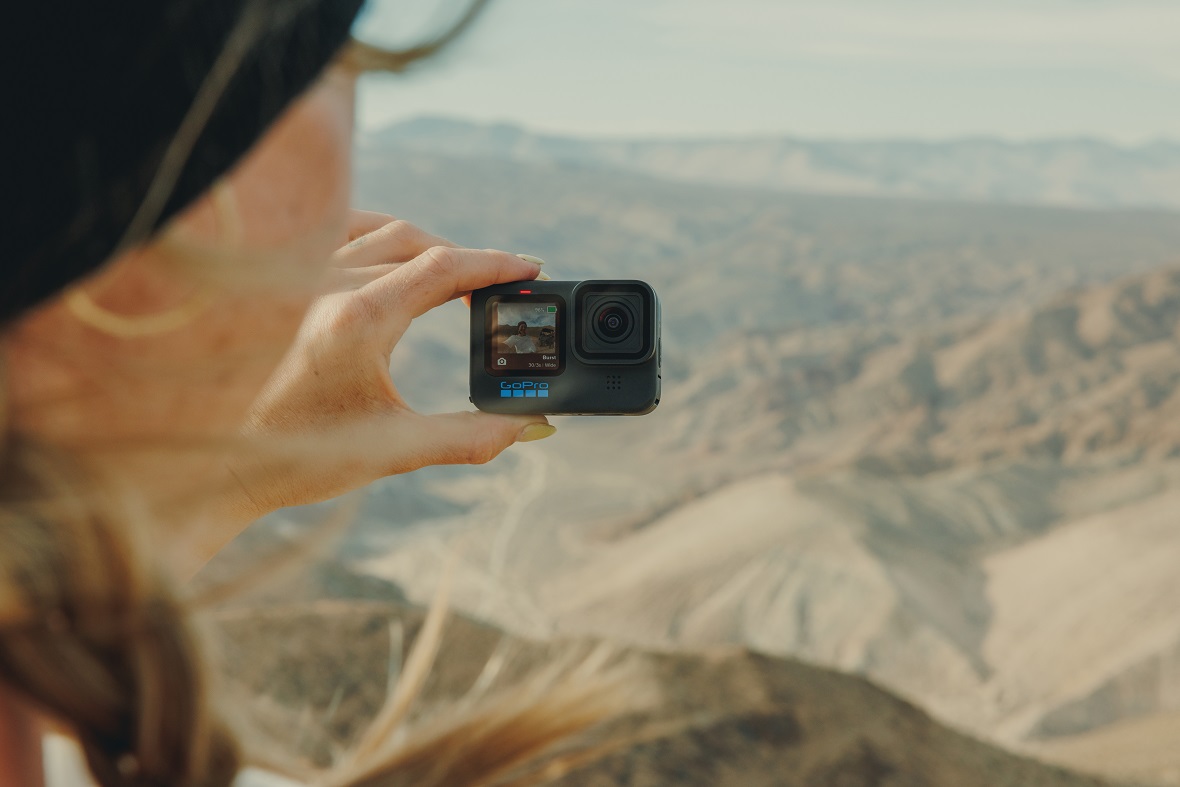 New night effects
HERO 11 Black has 3 new Time Lapse modes that will allow you to use your creativity even after dark. Star Trails uses the rotation of the Earth and the stars to capture beautiful streaks in the night sky. Light Painting will allow you to create brilliant brushstroke effects with moving lights, and Vehicles Light Trails will take advantage of night traffic to record a stunning light trail made of the lights of moving cars.
Rugged and waterproof GoPro 11
Completely waterproof and super tough as ever, HERO 11 Black is versatile enough for any adventure. It is designed to withstand the toughest conditions , regardless of whether they break through mud, snow or water (up to a depth of 10 meters). In addition, the durable and scratch-resistant lens cover provides even more protection and can be easily replaced without tools if necessary.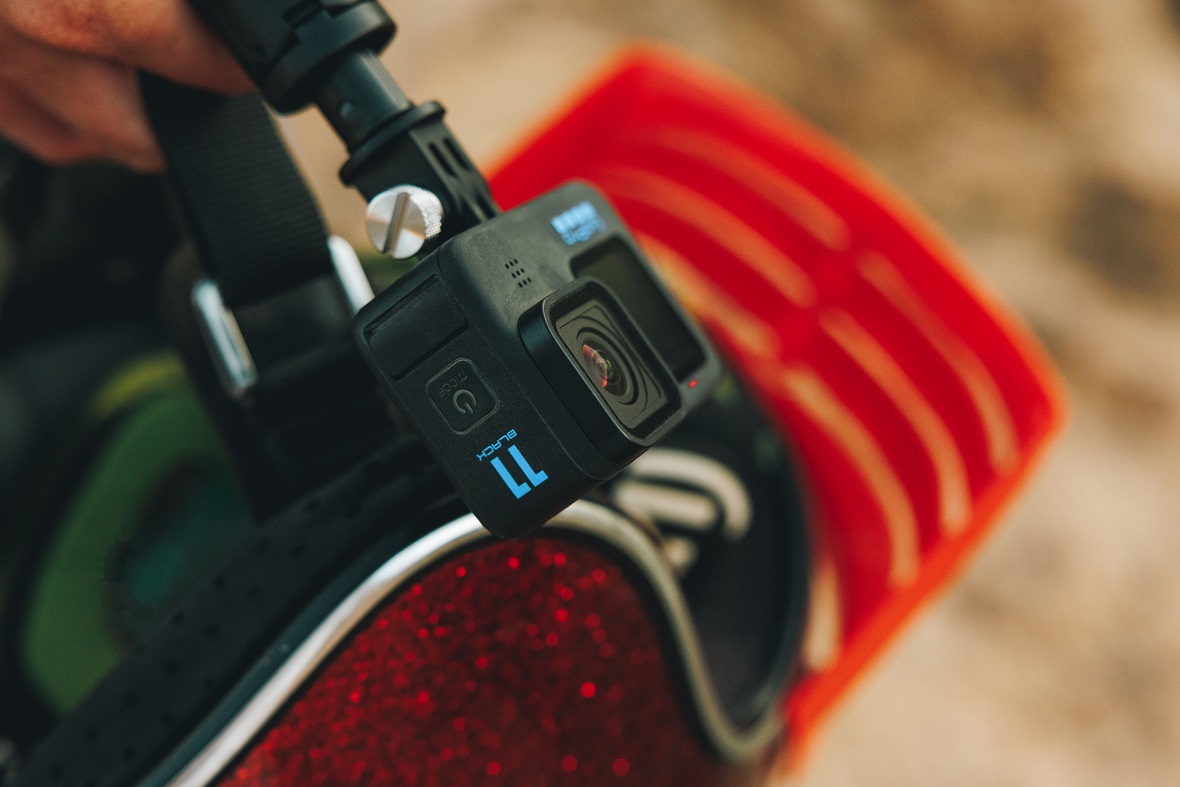 Over 1 billion colors
The GoPro 11 gives you the choice to record in 8-bit or 10-bit . Capable of displaying over 1 billion colors, 10-bit filming provides increased color depth, smoother tonal gradations and greater realism in your movies.
Adjust the camera to your needs
Mods for GoPro 11 ( sold separately ) will allow you to fully adjust the camera to your needs. The Media Mod will give you a directional microphone , a standard 3.5mm Jack external microphone input , a micro HDMI output for connecting the camera to an external monitor / TV and two cold stages for connecting lighting, an additional Display Mod screen or other accessories. Do you need to illuminate your image? The GoPro Light Mod allows you to brighten up the action you're shooting and illuminate your next adventure, while ensuring smooth and even lighting. Put on the MAX Lens Mod to get an even wider angle of view - up to 155 degrees . In addition, boost your stabilization to MAX HyperSmooth - the highest level of video stabilization.
HERO9 and HERO10 accessories compatible with HERO11
Upgrading from HERO9 or 10 to HERO 11? It's great! The new GoPro HERO 11 Black camera is compatible with all accessories from HERO 9 and 10, such as batteries, cases, cases and all kinds of other accessories . In addition, if you are changing an older camera from GoPro HERO 8 Black downwards, mounting accessories such as booms, head mounts or chest mounts will still be compatible with the new GoPro!
GoPro 11 as a webcam
Use your new GoPro as a webcam! Your sports camera has even more functions, so you can use it not only on vacation but also at work. In addition, this camera supports the possibility of live broadcasting in high quality, using the best HyperSmooth stabilization on the market. To use the webcam function, simply download and install the GoPro Webcam application on your computer, then connect the camera with the USB-C cable included in the set to your computer.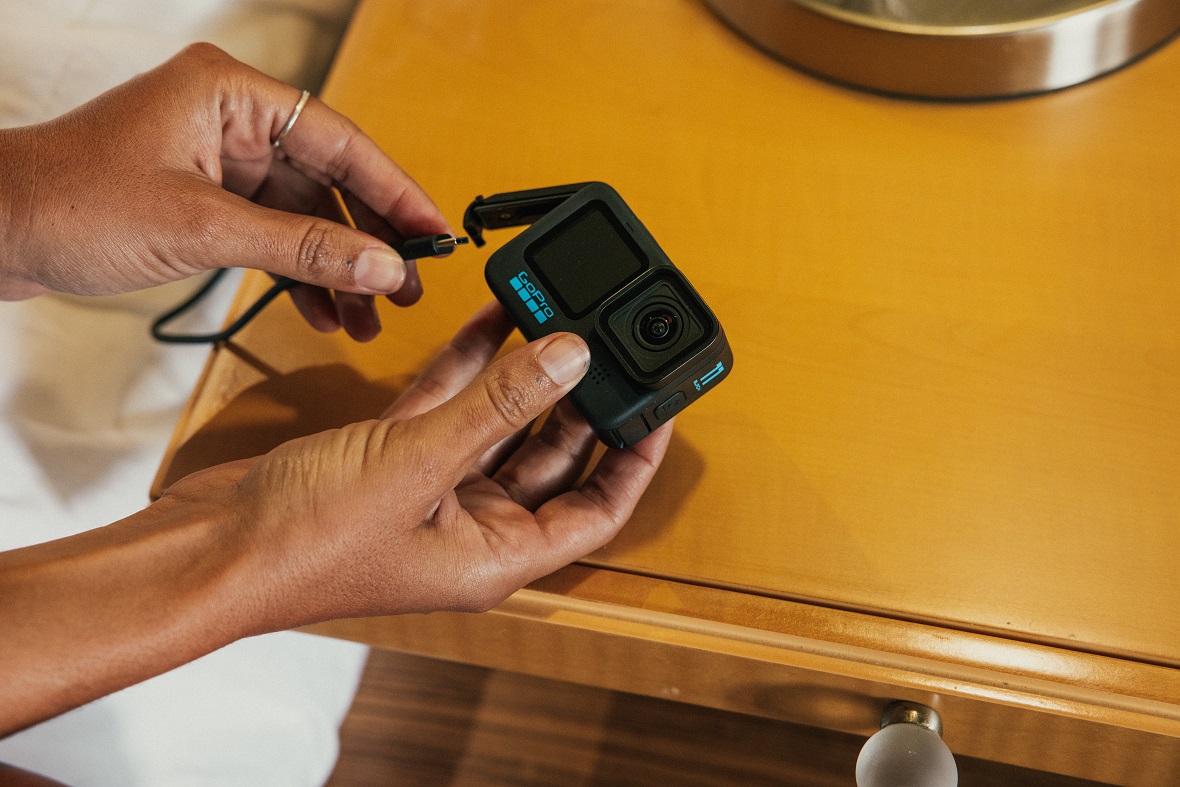 GPS overlays
Using the free GoPro Quik mobile app, enable this option and access animated overlays on your recorded video that show you your speed , elevation change , position change and G-forces . It's a great way to give your recordings a professional feel.
Specification:
Viewing angle (FOV)
HyperView, SuperView, Wide, Linear, Linear + Horizon Leveling, Narrow
Matrix (Sensor)
27MP; 1/1.9"
Stabilization
Yes, EOS, HyperSmooth 5.0 with horizon lock function, also for 5.3K, additional BOOST mode for each resolution
5.3K resolution

SuperView: 60, 30 fps;

Wide: 60, 30, 24 fps;

Linear: 60, 30, 24 fps;

Linear + Horizon Leveling: 60, 30, 24 fps;

Narrow: 60, 30, 24 fps

4K resolution

SuperView: 60, 30, 24 fps;

Wide: 120, 60, 30, 24 fps;

Linear: 60, 30, 24 fps;

Linear + Horizon Leveling: 120, 60, 30, 24 fps;

Narrow: 120, 60, 30, 24 fps;

2.7K resolution

SuperView: 120, 60 fps;

Wide: 240, 120, 60 fps;

Linear: 240, 120, 60 fps;

Linear + Horizon Leveling: 240, 120, 60 fps;

Narrow: 240, 120, 60 fps;

1080p resolution

SuperView: 120, 60, 30, 24 fps;

Wide: 240, 120, 60, 30, 24 fps;

Linear: 240, 120, 60, 30, 24 fps;

Linear + Horizon Leveling: 240, 120, 60, 30, 24 fps;

Narrow: 240, 120, 60, 30, 24 fps;

Photo resolution

27 MP, 8:7 (With HDR Mode)

Burst shooting (fps)

Auto, 60/10, 30/10, 60/6, 30/6, 30/3, 10/3, 30/1, 10/1, 5/1, 3/1

Time Lapse Intervals

0.5; 1, 2, 5, 10, 30, 60 seconds; 2, 5, 30, 60 minutes

Wireless connectivity

Wi-Fi + Bluetooth

Protune (Manual Settings)

Yes

Exposure control

Yes

Automatic adaptation to Low Light lighting

Yes

Night photos + Night Lapse

Auto, 4, 5, 10, 15, 20 seconds; 1, 2, 5, 30, 60 minutes

Time Lapse

Yes

hyperlapse

Yes, TimeWarp 3.0

Loop video recording

Yes

Webcam mode

Yes, 1080p with GoPro Webcam for macOS and Windows

Cached memory mode

Yes, 30 sec.

RAW photos

Yes

RAW sound

Yes

Format / Video Codecs

MP4 (H.265 HEVC)

Maximum video bitrate

100Mbps (2.7K / 4K / 5.3K)

Voice commands

Yes (Except turning on the camera)

Stabilization of video recordings

Yes (HyperSmooth 5.0)

stereo sound

Yes

Built-in GPS module

Yes

Wind noise reduction

Yes (3 Mic Support)

LEDs

2

Microphones

3

Support external stereo microphone

Yes, with GoPro Media Mod for HERO11 / HERO10 / HERO9 (Sold Separately)

Built-in front color screen

Yes, 1.4"

Built-in rear touchscreen

Yes, 2.32"

Built-in waterproof

Yes, up to 10m

Battery

Replaceable Enduro with a capacity of 1720 mAh

Fast battery charging

Yes, 1.5A

Connectors

USB-C

Compatible memory cards

microSD U3 optimal, Sandisk Extreme / Pro recommended (Sold separately)

Dimensions (W/H/D)

71mm/55mm/33.6mm

Libra

153g

Recommended working temperature

-10 - 40 degrees Celsius

video resolution max

5.3K

accelerometer

Yes

Menu in Polish

NO
What's Included in the GoPro HERO 11 Black Kit:
GoPro HERO 11 Black camera

Battery / Battery 1720 mAh GoPro Enduro

Mounting screw

Mounting clip

3M sticker for round surfaces (helmet)

USB-C cable

Transport case
Specification GoPro Hero 11 Black action camera